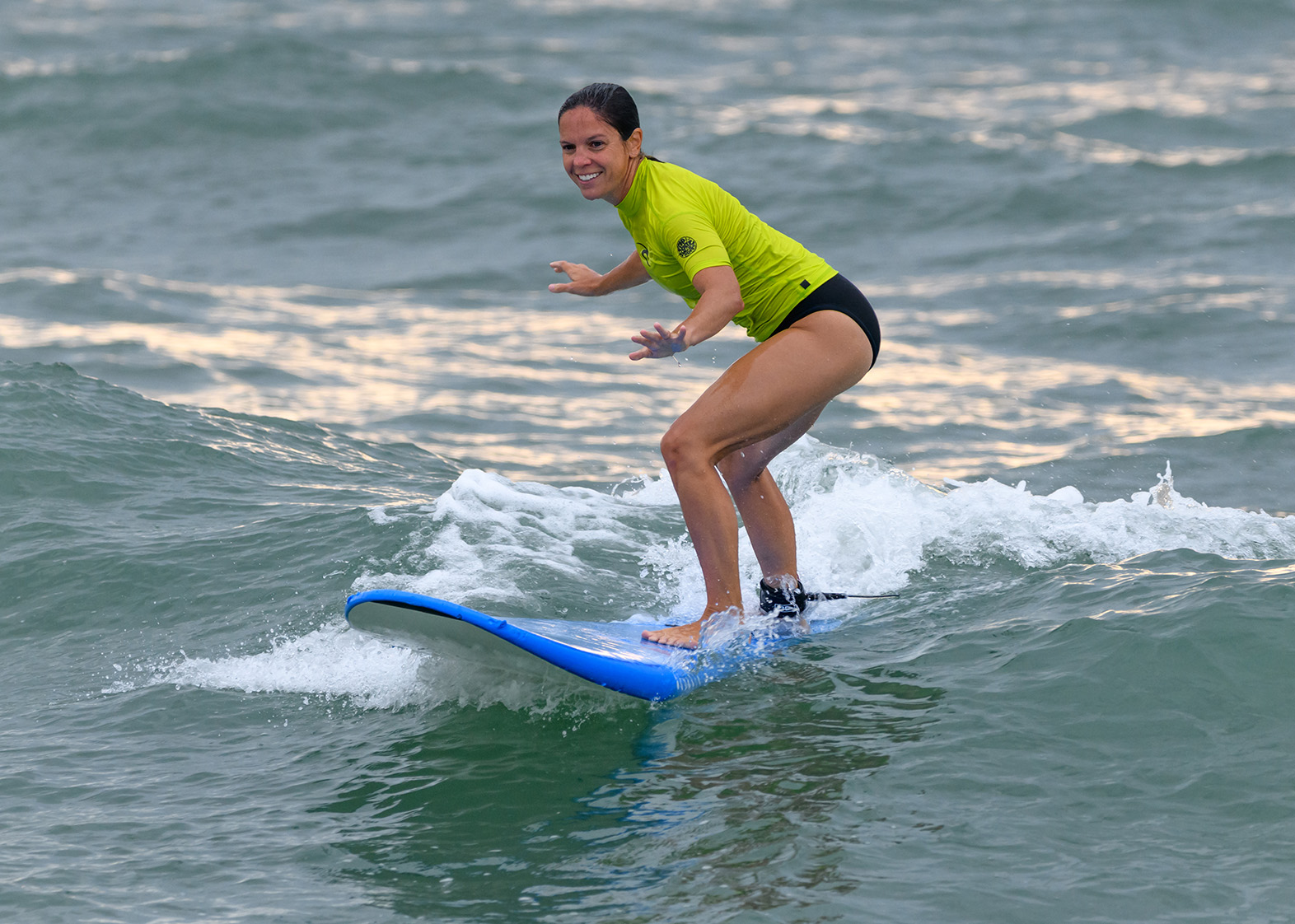 Adult Surf Lessons
Wrightsville Beach, NC
If you've ever wanted to learn to surf, this is time and we are the place. We are excited to take our 15 years of surf instruction experience and offer an Introduction to Surfing course for adults!
Adult Introduction to Surfing
Ages 18+
Tu,Thu - 7AM-8:30AM
This 5 week course will cover everything you need to know about becoming a confident surfer, and give you the skills to continue surfing on your own.
Our team of Professional Surf Instructors will help you learn where and when to surf, wave selection tips, proper paddling techniques, how to get to yout feet and Surf!
This course will cover environmental and situational awareness skills as well, like rip current safety, tidal changes, swell and wind directions, and proper etiquette while in the ocean.
We can provide boards/leashes, or bring your board.
Weather: If we cancel for weather, and make up day will be scheduled ASAP
$500 per person
Register Today!
---
2023 Dates Available!
Please See Registration Form for Dates.
---
Location:
All of our Wrightsville Beach Surf Camps meet at access #10 otherwise known as Mallard Street.